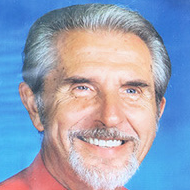 John S. Myszak
John S. Myszak (1934-2003) spent his life instilling in young people a love of learning and preparing them for success. After putting himself through college by teaching children (and adults) ballroom dancing, he embarked on a 38 year teaching career during which he made it a point to discover the way each of his students could best learn, make them feel valued, and help them develop confidence and self-esteem.
John spent the majority of his career teaching in elementary schools in Pacific Grove. In the latter part of his career, he would leave his kindergarten classroom at the end of the school day and teach Early Childhood Education classes in the evening to aspiring teachers at Monterey Peninsula College.
Impact
The John S. Myszak Scholarship for Future Teachers was created in 2004 to continue John's legacy of educating young people by helping to defray the costs of college and credentialing requirements for those committed to becoming good educators. Through this scholarship, John's love of and commitment to the teaching profession are passed on to the next generation of teachers.