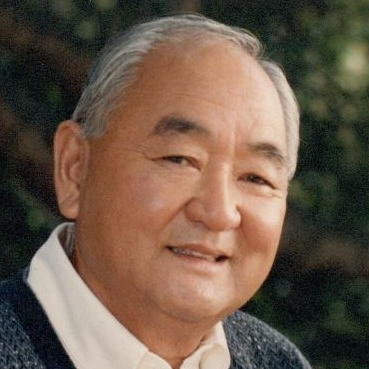 Henry Kazuo Hibino
Henry Kazuo Hibino, 84, passed away on Thursday, January 17, 2019. A native of Salinas, he was born October 23, 1934 to Frank and Sen Hibino, and lived in Salinas most of his life. He graduated from Salinas High School in 1952, received his associates degree from Hartnell College in 1954, and received his bachelor degree in accounting from San Jose State University in 1956. After graduating from college, Henry took his first job in the agricultural industry as a marketing trainee for Pacific Fruit & Produce. He only worked for Pacific Fruit & Produce for a short time, before entering the US Army Reserves.
Henry's career in farming really took hold when he started farming with his father, Frank Hibino, in 1957. Over the next couple of decades he expanded the farming operation in Salinas and Gonzales growing for large shippers and was a part of the Salinas Valley Cooperative. In 1977, he became a grower for Tom and Bob Nunes and has flourished with the company since that time. In 1995, Henry's son, Kent, joined the family business. Although Henry still went into the office during the week, he had settled into semi-retirement and Kent now makes all of the day-to-day business decisions.
In addition to his agricultural career, Henry had dedicated much of his life to giving back to his community. Henry's first taste of public service was as a member and vice chairman of the Salinas Recreation Parks Commission from 1966-1970. In 1970, he was encouraged by good friend Robert Ames to run for city council. Henry was elected to serve on the Salinas City Council in 1971 and served on the council for a total of eight years – two years as a City Councilman and six years as the Mayor of Salinas.
Henry did not stop giving back to the community when his term as Mayor ended, but had participated in, and/or served on, several other foundations, boards and community organizations that impact those around him. Henry was a past member of the Salinas North East Rotary Club and designated a Paul Harris Fellow. He is a member and past president of the Japanese American Citizens League. He was a member of the Corral de Tierra Country Club. He was first president of the Salinas Valley Memorial Hospital Foundation. He was a past member of the Valley National Bank Board of Directors. He had served as a member of the Hartnell College Foundation, and also as a past board member of the Monterey County Historical Society. He was involved with the Franciscan Brothers building foundation, and was a past member of the Central Coast Health Care Association (VNA). He was the chairman of Yamato Cemetery Committee and also served as a board member for Pacific Ag Rentals. In 2004, Henry was awarded the Salinas Chamber of Commerce Ag Leader of the Year award and in 2011, he was awarded the Valley of the World Hall of Fame Award by the National Steinbeck Center.
Henry is survived by his wife Evelyn ("Cookie") of over 56 years, three children — Jill (Mark), Stacie (Mark) and Kent (Aimee) and six grandchildren — Grant, Ross and Burke Kennedy, and Taylor, Cade and Brooke Hibino. He loved to fish, play cards, watch sports and restore old cars, but he especially enjoyed cooking Sunday breakfast for his grandchildren as they were growing up.