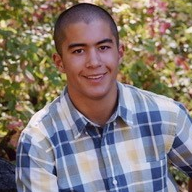 Anthony Nicholas Narigi
The Anthony Narigi Memorial Fund was established in Anthony's name shortly after his death. It encompasses two components; The Anthony Nicholas Narigi Baseball Endowment Fund and The Anthony Nicholas Narigi Hospitality Scholarship Fund.
Anthony was an excellent student and athlete throughout his high school and college years. He played baseball and football at Palma High School and continued to play baseball while at Santa Rosa Junior College.
Anthony valued friendship and loyalty. His warm and loving spirit was prominent in his daily life. Anthony possessed a work ethic which was a model to his friends and family, evidenced by his rigid daily workouts.
Whether working as a bellman at the Monterey Plaza Hotel and Spa or spending time with family or friends, Anthony enjoyed life and brought great spirit to every interaction.
His time on earth was short, however his generosity ensured others received the gift of his life.
In life, Anthony was greatly admired and loved by his many friends for his value and commitment to honoring and respecting those close relationship.
Learn more at: https://anthonynarigimemorialfund.org/index.php