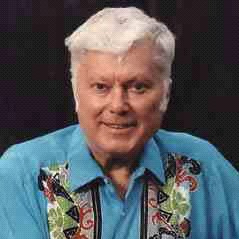 Alan Shugart
Born and raised in California, Alan Shugart attended the University of Redlands where he earned a Bachelor of Science in engineering physics. Al played a key role in determining the future of information technology. He worked for IBM Corporation for 18 years, starting as a field engineer in 1951, the day after he finished college. He worked as a manager of a variety of programs and became director of Engineering for the Systems Development Division.
In 1979, Shugart founded Seagate Technology, Inc., building the company into the world's largest independent manufacturer of disk drives and related components, as well as a leading developer of software tools and applications in the area of data management, including information management, network and systems management and storage management. Shugart also held positions on the board of several major technology companies, including SanDisk Corporation and Cypress Semiconductor.
Shugart is the author of three books: Ernest Goes To Washington (Well, Not Exactly), the true story of Ernest's run for Congress, Fandango, The Story of Two Guys Who Wanted to Own a Restaurant, a firsthand account of Shugart's life in the restaurant business and Al: The Wit & Wisdom of Al Shugart, which covers subjects ranging from the joys of curiosity to the tyranny of high-technology.